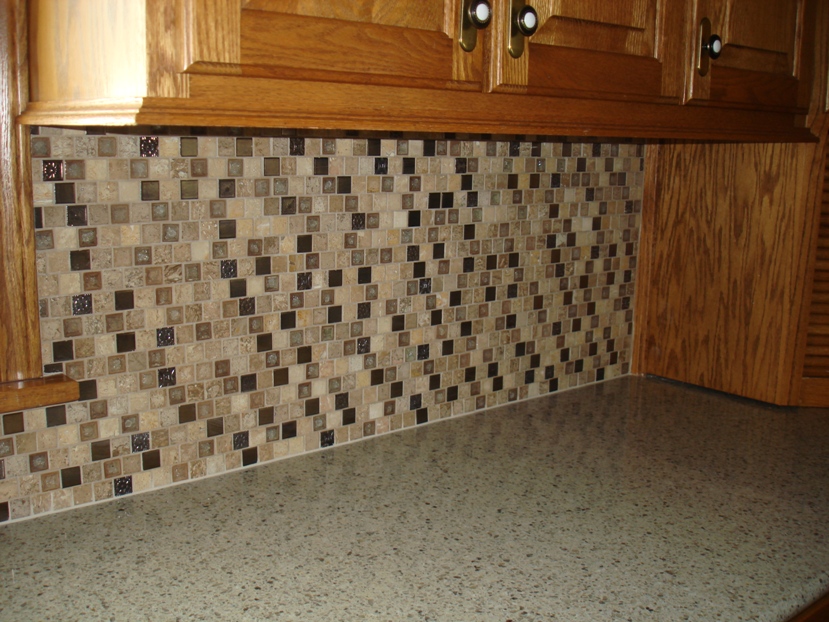 This masterfully wrought mosaic tile backsplash was set and designed to suit the homeowner's idea of a beautiful kitchen. The one inch mosaic tiles bring a certain relaxed busyness to a kitchen, with soothing colors in a semi-random pattern. The centerpiece of this backsplash is behind the stove, with a rectangular design of six inch field tiles meshed with four inch metal medallions and a one inch rope border.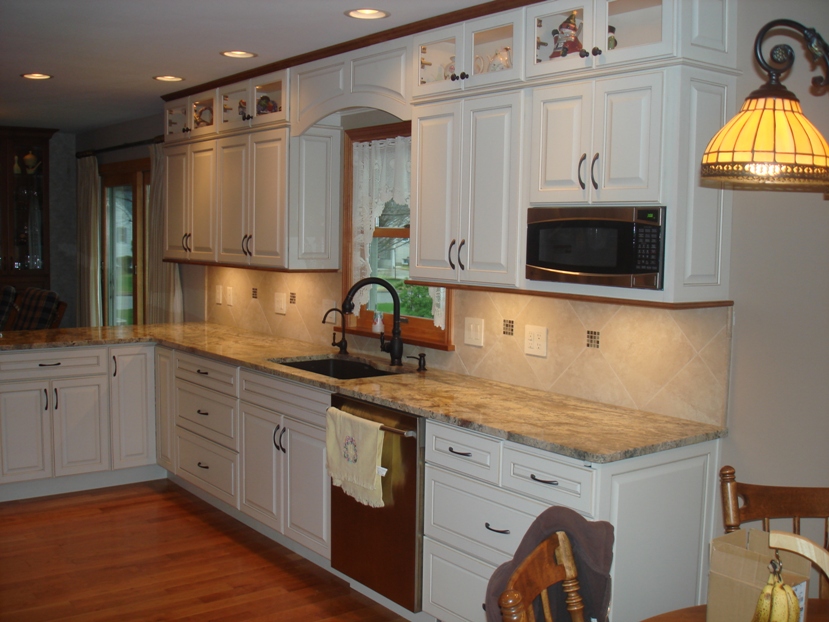 All cabinets of this kitchen were removed and updated, alongside the countertop. Added a backsplash to the sink side. Updated the sink unit completely. Added a mosiac backsplash above and behind stove unit.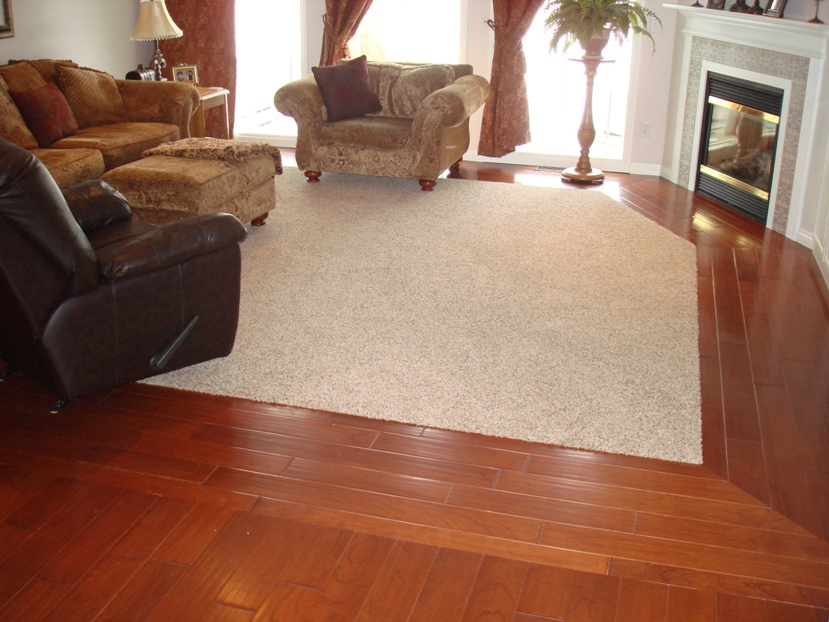 This project was different from the current ones on this site, being that it was solely changing the floor in the client's house. We ripped out the old carpet and replaced it with engineered hardwoods. We had to acclimate to the client's request for making the floor interesting in design, which lead to the square in front of the main entry door, and the laying of a perimiter around the living room carpet which was installed after the flooring was finished. Also included is a small bathroom that also had its flooring changed, to tile instead of hardwoods. The complexity of this project was but a small challenge that we overcame successfully.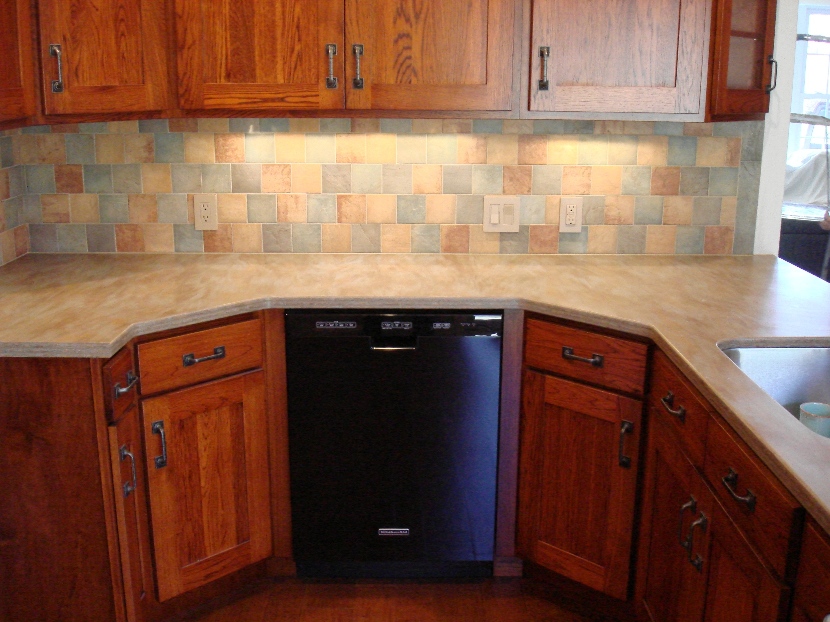 This particular kitchen was small and unwieldy in its original state. As such we took all the extra space in the room and nearly doubled its size. Adding in alternate storage areas, such as the cabinet in the far wall, completed the clients requests and more. The flooring was also changed to a cleaner fabricated hardwood floor. The tile backsplash also added a cozier feeling than the original white walls.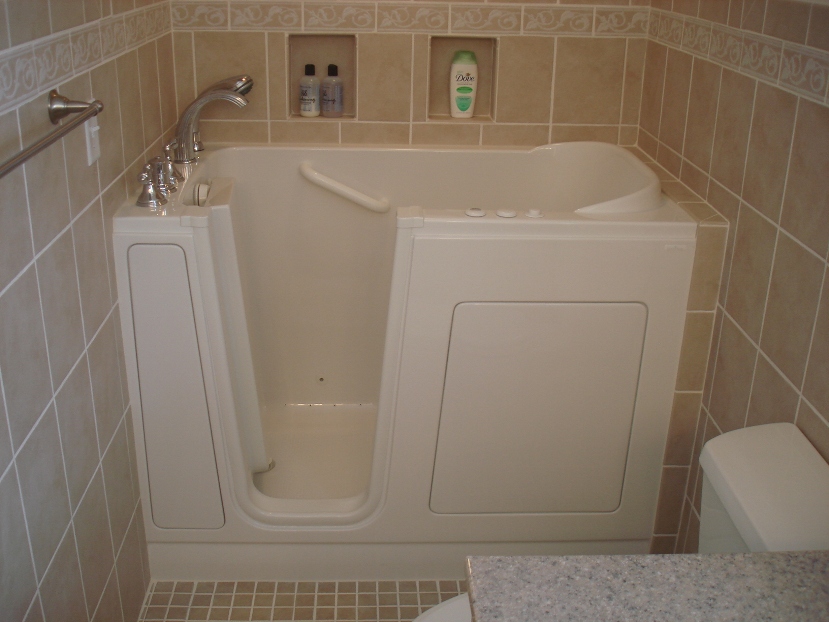 This project was a complete bathroom remodel that required a handicap accessible shower/tub. New white cabinets accented with sand colored tilework brought light and warmth into this small area.
The most important factor of course was meeting the functioning requirements which were met without sacrificing on beauty.